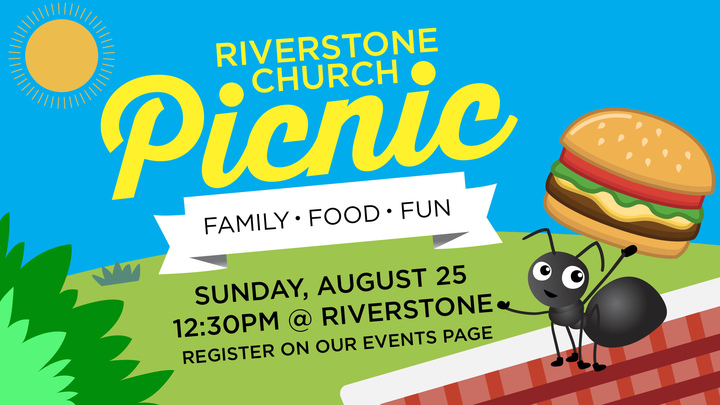 Dates & Times
Aug 25, 2019

12:30pm - 3:00pm
About Riverstone Church Picnic
Join us on Sunday, August 25 for our annual picnic at Riverstone Church. Picnic hours are from 12:30–3pm. This year's picnic is guaranteed to delight all ages of our church family with shaded table seating and interactive family fun! Riverstone Church will provide hot dogs, hamburgers, and chips.
We ask that each family with the last name beginning with A-M bring a side dish to share, and N-Z bring a dessert to share (disposable containers are appreciated).
We will supply water to drink. Feel free to bring your own beverages if you prefer.