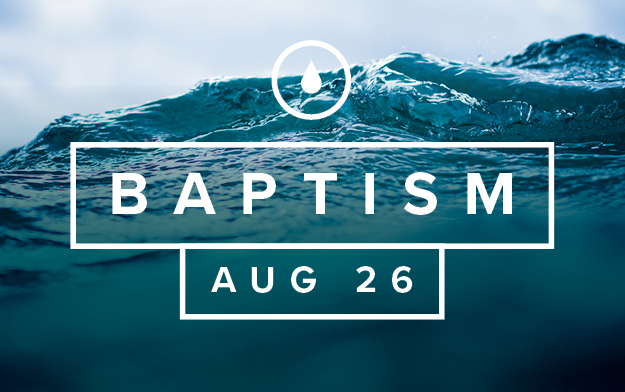 Aug 26

Sunday
9:15am–12:30pm
Baptism Sunday – August 26, 2018
Aug 26

Sunday
9:15am–12:30pm
If you are interested in being baptized, our next baptism services are on Sunday August 26 at 9:15 and 11:00am. Attendance at our baptism classes on Sunday 7/29 & 8/5 at 9:15am are required for baptism.
Baptism illustrates a believer's identification with Christ's death, burial, and resurrection. The Bible shows us that anyone who has responded to the gospel message and has trusted in Jesus Christ for the forgiveness of sins is to be baptized.
If you have not been baptized since becoming a believer in Jesus Christ we encourage you to be baptized. Any of our pastors would be glad to meet with you to discuss baptism if you have any questions.